My Team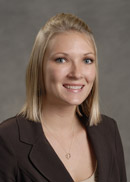 Crystal Herrington
I started my financial career in the banking industry back in 2002. After 6 years in the banking world and after graduating from Texas State with a degree in Business Management, I joined Northwestern Mutual as a Financial Representative. Over the last 10 years I have held many roles serving clients as well as serving on our leadership team. After my son was born in 2016, my husband, Irving Hernandez and I decided to merge our financial advising practices. We now work with an incredible team who are dedicated to delivering only the highest-level client experience. In our spare time, Irving and I enjoy taking our son Olivier and our two Boston Terriers, Peanut and Cassie, hiking on the Austin Greenbelt.
Rynah Y Funtanilla, RICP®
Growing up in a military family geared me to towards building my career here at Northwestern Mutual. The social skills I gained from moving around as a child has helped me find common ground with clients and has helped me build relationships with clients from a variety of backgrounds. Moving to different schools was a challenge growing up but it brought me to San Antonio, Texas where I graduated from St. Mary's University with a double major in Corporate Financial Management and Risk Management/Financial Services. I have been with Northwestern Mutual since 2011 and have gained extensive experience and knowledge through different roles in the company. I currently reside in Arizona with my husband, Jon, and our husky lab, Mia.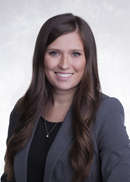 Nicki M. Morgan
Nicki Morgan works on our Centralized Financial Planning Team. She came to Northwestern Mutual in August of 2016. She graduated from Texas Tech University with a Bachelor of Science in Personal Financial Planning. She chose financial planning as a career in 2013 when she realized how much impact a financial plan can have on a family. In her role, she oversees financial plans and other aspects of financial planning for various individuals. She also assists the director in training in financial planning related education opportunities throughout the office.
She is currently working on gaining experience for the CHFC® and CFP ® designation which she hopes to hold by 2019.
She is married to Alex Morgan, who works in our office as a Financial Representative. In her free time, she is actively involved in the Austin Stone, spends time with her loving husband, family and friends, and enjoys the local Austin cuisine.